The traitor Magnus has allied with Vlad and are preparing forces to attack Cygnar lands. Stryker shall bring the full force if the blue down on them.

I have been challenged to a 400 point battle to take place the last week of June. My goal is to have all four hundred points completely painted. Standby for updates and a final battle report in June.
were will this be done at. maybe a battle report can be done on it



Posts

: 968


Join date

: 2011-10-24


Age

: 36


Location

: Pascagoula



Colorado Springs for Murph-con. I plan on taking pics and posting info as it happens
thecapn226 wrote:Colorado Springs for Murph-con. I plan on taking pics and posting info as it happens
Tell Gene I said hi.



Posts

: 1416


Join date

: 2011-06-06


Age

: 33


Location

: Perkinston, MS



Ok guys here is an update. I have completed my list and we have chosen a scenario. We are going to play the Unbound scenario Occupation from the Colossals book. This scenario focuses on a small town outside of a main castle and we are creating terrain to match the scenario. I will post photos as I can to keep you guys up to speed. And here is my list and formations using the unbound rules from Colossals.

Strykers Storm Division (434/434 points, caster jack points included in total) All squads are at full size

pStyker
Sylys Wyshnalyrr
Stormwall

eHaley
squire
lancer
Stormwall

eNemo
squire
charger
charger
hammersmith

Siege Brisbane
squire
Ol' Rowdy
Minuteman
Minuteman

Constance Blaize
Squire
Gallant
Ironclad

Kara Sloan
Rienholdt
Defender
Defender
Defender
Defender
Sentinel

Journeyman Warcaster
-Hunter

Jouneyman Warcaster
-Hunter

Tempest Gun Mages with UA
-Cyclone
Tempest Gun Mages with UA
-Avenger

Stormblades with UA and 3 WA
-Stormclad

Trenchers with UA
-Grenadier

Sword Knights with UA
-Centurion

B13
Longgunner with UA
Precursor Knights with UA
Precursor Knights with UA
Rangers
Storm Lances
Stormblade with UA
Stormguard
Storm Tower
Tempest Blazers
Trencher Commandos
Nyss Hunters
Boomhowler and Co. with Jonus Murdoch
Forge Guard
Lady Ayana and Master Holt
Ogrun Assault Corps
Tactical Arcanist Corps

Runewood
Laddermore
Strangeways
Trencher Finn
Gun Mage Captain Adept
eEiryss
Gorman Di Wolfe
Harlan Versh
Piper of Ord
5x Stormcallers

Storm Strider
Storm Strider
---------------------------------------------------------------------------------------------------------------------

Ok guys that is it, so we have;

6 warcasters
2 Colossals
2 battle engines
21 warjacks
11 solos
22 Units
So here is a list of stuff I have to paint to get my entire force done. Hopefull I can keep track of it here.

eHaley
Constance Blaize
Kara Sloan

Hammersmith
Charger

Long Gunners
Precursor Knights and UA
Stormblades and WA
Storm Tower
Trenchers and UA
Nyss Hunters
Boomhower and Co.
Ogrun Assault Corps
Trencher Commandos
Tactical Arcanist Corps
Stormguard

Harlan Versh
Jonus Murdoch
Gorman Di Wolfe[strike]
Last edited by thecapn226 on Wed Jun 19, 2013 1:05 am; edited 4 times in total
Here is a pic of the town I am making. 8 buildings, a 18x24 town center, and a water fountain. Hopefully I can get all this done by the end of June.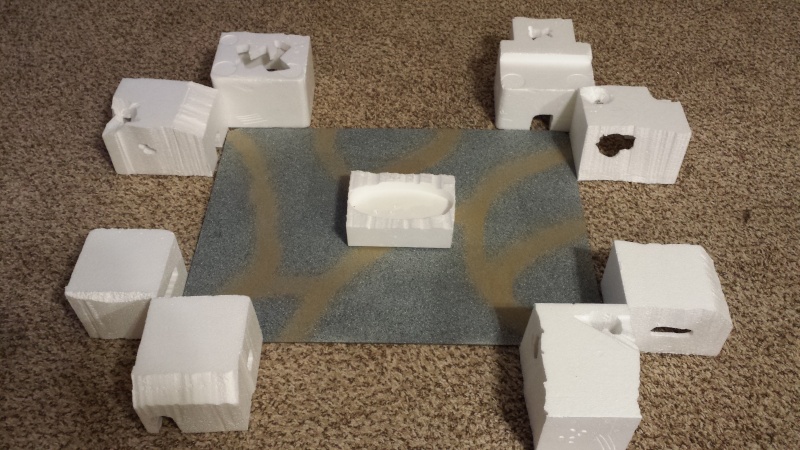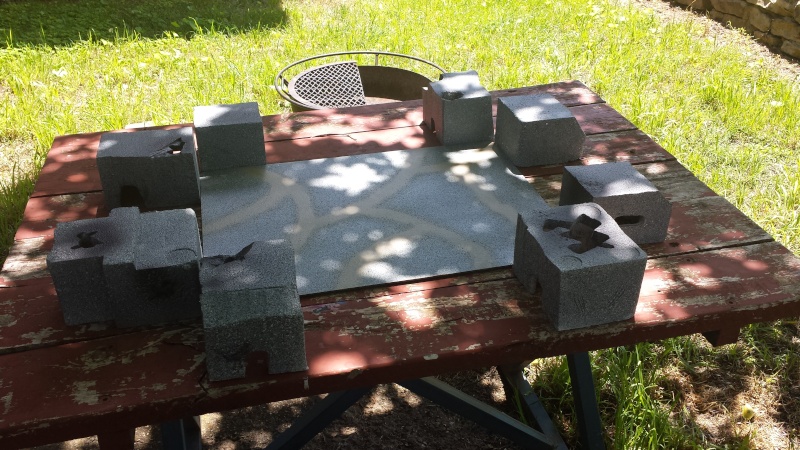 finished the town. I decided to make it look battle damaged

Similar topics
---
Permissions in this forum:
You
cannot
reply to topics in this forum