I have been on the drawing board constantly trying to decide which codex I should use for tournaments. I thought it was grey knights but its not! The codex I will be using for this tournament season because I think it gives my playstyle the best chance of winning is
IG
!

Thats right Hinkel, Karl, and maybe still Steve (I believe he played IG when we went to Wargames Con) I am on the band wagon. Next time we speak I would like to pick your brains a little bit because you guys have played in major tournaments and have did well. Especially you Karl and Hinkel both placing in the top 25 I believe it I can learn alot from you all! Knowledge is power and I need as much as possible if I want to win a tournament.
The list is already made I just want to discuss some tactics such as how do you deal with xyz. Another reason why its the best decision is that I already have experience playing IG, I won atleast 3 or 4 Ard Boyz events with IG in 5th edition. I first started playing this game with IG and got my ass kicked by Sean in his house daily with my IG. His training turnt me into a killer with no remorse and I am thankful for that.
I am writing fluff for my IG and here it is.
Story mode!
"Emperor I have forsaken you, I turned to the darkside." (using filthy xenos in a major tournament) he says as he walks towards the podium with well over 20,000 soldiers from across the Imperium chanting his name. They had been waiting for 2 hours discussing and telling stories about him. The most known one was about his thunder hammer he received from a Space Marine Chapter Master for confronting the Space Marines about a decision they made that cost Chad's soldiers lives. He was able to present it in such a way that the Chapter Master agreed with him and gave him a gift for what the Space Marine called a lack of communication.
Many believe Chad had died, he had won countless victories for the Imperium at a young age, he shine brightest but only for a short time Than out of nowhere he simply disappeared, he was a legend, some believe a saint and now he has return!
His new army had gathered in less than a week when word spread that Chad the Great had return and wanted an army! His request was simple he recruited with one sentence, "I have let my Emperor down, if you feel that you have let the God Emperor down and want to crusade for the rest of your life as pentinence for your betrayal, I want you."
Planetary governors rushed to send their regiments to join Chad Knight, knowing that there regiments could claim untold glory with him therefore improving there positions within the Imperium. Chad made the event televised so that he could recruit using his return as a promotional stunt to increase the size of his army. Chad knew that if he offered those damn politicians a chance to show off their flag at an event of this magnitude they would send him a regiment he needed an army, and if he could use their selfish ways to benefit him he would.
"God Emperor, my heart is now pure I fight for you and only you awards and titles mean little to me", Chad said under his breath holding on to a small book, as he reached the microphone. He completely ignored the earpiercing sound of 20,000 soldiers chanting his name, he had learned to tune out noise in the battlefield and now he was doing it to his new army. Fifty regiments he thought as he looked out into the crowd, not bad in one week he would smile as his promotional stunt had work but this was not the time nor place for smiles. He put the small book on his stand.
The earpiercing sound was starting to irritate Chad, they are cheering like we have accomplished something. The God Emperor battles every second for your survival and you cheer for me like I have did something, it pissed him off and instead of saying what he invisioned his first words to his army was an aggravated, "SHUT UP".
The crowd shocked and taken back by his display of frustration obeyed. Chad had lost the crowd, than the next words the crowd hears is,"Shit" intended for just himself but the microphone caught it.
Now he was looking crazy he had to recover, "SHUT UP" he said this time with more passion than the first time. "Do you hear that? That is the sound of more vessels coming this army is not big enough for what we are about to do." Chad said. The crowd started to clap as they realized that they were about to be apart of something great, as the sound of various air crafts could easily be heard, Chad glanced at some of his warriors faces he knew he had them back in the palm of his hand. He could say what he really wanted to say now.
"YOU will WIN, (pause) YOU will DIE, (pause) YOU will REVENGE those that DIE, (pause) if YOU are not prepared to do those things than YOU will be KILLED by of my COMMISSARS." As if on que approximately 300 Commissars all in perfect unison circle the large army, some appeared behind Chad, all of them in their black uniforms with their arms folded behind their backs.
The cheers started to settle down, as some soldiers realized the reality of the situation and the thought of possible death either by the hands of the enemy or a commissar sunked in. Chad could see it in his soldiers eyes and he was looking for someone any coward could do he thought. He found one not only did the soldier looked scared but he was talking to someone, poor decision for the soldier.
"NEAREST COMMISSAR EXECUTE THAT SOLDIER FOR TALKING", Chad yelled while pointing to the soldier. Without hesisation 4 Commissars shot their bolt pistols at the same time, the soldiers head exploded blood splattering over his comrades. One shot glanced another soldier and he yelled, "AHHHHHHHHHH" in agony!
Pissed that 4 Commissars shot instead of one, he gave more specific instructions, "ONE COMMISSAR EXECUTE HIM FOR COMPLAINING". In a matter of moments a female Commissar walked up to the wounded man, he pleaded for his life looking her in the eye and she put the cold bolt pistol on his forehead and fired.
The look of confusion on the regiment's soldier's faces aggravated Chad, "EXECUTE THAT REGIMENTS COMMANDING OFFICIER", the sound of the bolt pistol echoed as 19,997 soldiers were silent.
"YOU IS YOUR REGIMENT READY TO WIN, DIE, AND REVENGE THOSE THAT DIE", Chad yelled while pointing at another Regiment's Commanding Officer.
"YES, SIR", he responded. Finally someone with some got damn sense he thought. "This regiment is to be stripped of any title award that they have and will join that regiment. Will you train them the proper way?" Chad said while looking the Commander in the eye again.
"YES, SIR", he yelled.
"Good because we have wars to win and we cannot have half trained sorry ass soldiers fighting for us. We are the Imperial Guard, the Imperium was struggling to survive, but no longer because we will change everything. You are the best the Imperium has to offer I am no longer Chad the Great, I am now Lord Solar Thor as he held up the document from the High Lords of Terra. Although I only wield this puny hammer." he paused to let the crowd cheer for he knew that the hammer meant a lot more than what meets the eye.
The hammer represented that although we are only human we have a place in this galaxy and our opinions and ability to serve the Emperor is just as important as the holy Space Marine Chapters.
"I AM LORD SOLAR THOR, I WIELD THIS SMALL HAMMER", he yelled while the crowd cheers started to become earpiercing again. "BUT I HAVE A BIGGER HAMMER , I HAVE THE HAMMER OF THE EMPEROR." Thor with his arms extended held the hammer above his head for as long as he could while the crowd cheered the 20,000 was going ballistic before he left, with his army ready to go. He took a bow and said, "I am ready to serve, Emperor".
Inspired by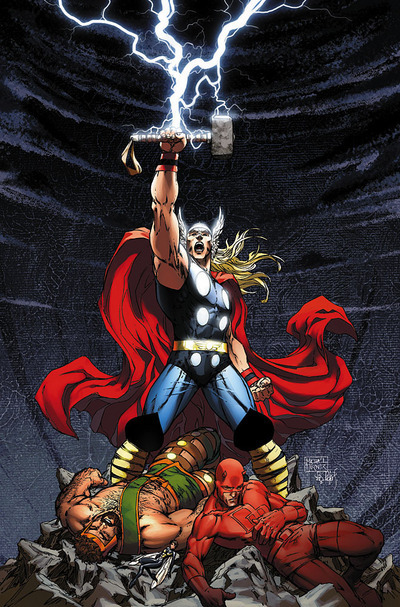 Posts

: 341


Join date

: 2011-06-02



Usually it's best if you go with something your more comfortable with. For me it's Space Wolves I learned the game with. Plus I like to hunt, fish, and be outdoors. Guess more like a lone wolf.



Posts

: 1416


Join date

: 2011-06-06


Age

: 34


Location

: Perkinston, MS



I get what AlmightyDM was saying with the un human thing with writing about space marines.

They do turn into killing machines without humanity after while you write them... This was impressive writing though about guard. Your love for the army kinda erupts from the story about IG.



Posts

: 1416


Join date

: 2011-06-06


Age

: 34


Location

: Perkinston, MS



I love your fluff, I really, really do ............ but ......... Space Marine, IG, Wolves, ..... all just biomass ready to EAT!



Posts

: 384


Join date

: 2011-10-30


Location

: Biloxi



You guys have encouraged me to possibly pick my story back up again.
Good job guys, the more you write the better you get at it. No big revelation there, huh?




Posts

: 187


Join date

: 2011-07-05


Location

: Ocean Springs



I just read threw all the fluff that you have wrote and i have to say, i thoroughly enjoyed them, even though the chaos player inside me hates it to admit it. The only error i noticed was you typed "revenge those that die" it should be "avenge those that die" but its no big deal.

You were saying at jaks you need some ideas for villians so here are my two cents on that.
if you plan on killing off the villian at some point some non-vital fluff characters i would recommend are:
Warsmith honsou, the main character from the iron warrior series, graham mcniell is done righting about him so he is yours to do whatever with.
Dark apostle marduk, the main character from the word bearers trilogy, and to my knowledge there are no plans to continue this series so he is also fair game.

but if you are planning on leaving the villian alive some cool, but imortant to the fluff characters are:
Kor Phaeron, black cardinal and first captain of the word bearers, if you used him it would only add to the friendly rivalry we have.
Erebus, first chaplain and keeper of the faith of the word bearers.



Posts

: 260


Join date

: 2011-05-30


Age

: 23


Location

: ocean springs,ms




---
Permissions in this forum:
You
cannot
reply to topics in this forum